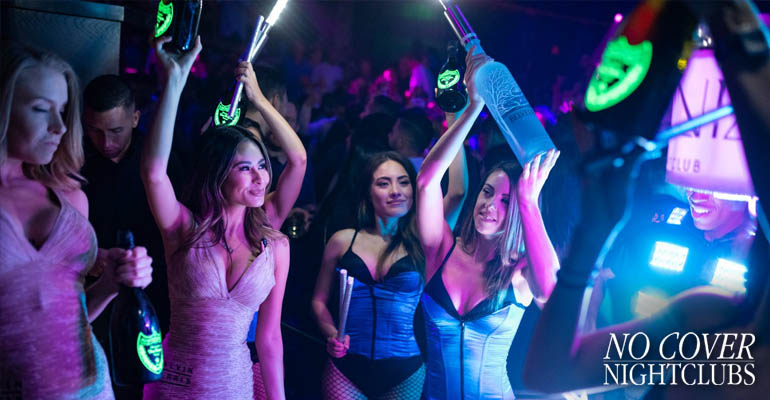 The best place to start is with some of the lowest priced bottle service packages. It's true, we are super excited to offer some of the best deals and prices.
---
---
---
Nightclub bottle service prices in Las Vegas can be really high. There is no way around it. With the most popular events, amazingly designed clubs, and the top DJs and live performances, it's no wonder getting the VIP experiences comes with an expensive price tag. It doesn't have to be this way, and No Cover Nightclubs has some special pricing as well as some tricks that can help you land some of the best bargains and deals for Las Vegas bottle service. You'll want to shift through all of these options because it could save you a few hundred, if not thousands, of dollars. Plus, who doesn't like a deal?
Which Clubs Have The Least Expensive Bottle Service?
How Much Does Bottle Service Cost?
We are excited to have table service options that start at $425 and include 2 bottles as well as VIP club entry.
Can We Split Bottle Service?
Another option to help with expensive table service is to simply split it with another group. If you can find some other people that are wanting a table at the same club you could join forces and split the bill. It's also a great way to meet new people. We've built out a page to help people find others looking to do this exact thing on our
Split Bottle Service Page
.
Who Do We Contact With Questions?
If you have any questions about bottle service pricing, how it works, or the best table service deals feel free to
Contact Us
. We love chatting about options to party.