Nightclub Bottle Service
Dayclub Bottle Service
Wanna Get Noticed? Get a Table Reservation.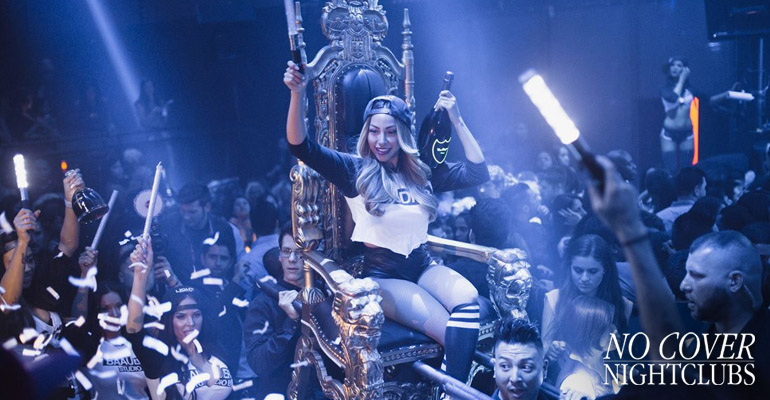 What Is Bottle Service?
If you are looking for the ultimate VIP experience at Las Vegas' top nightclubs & dayclubs then bottle service will be your primary choice. Clubs in Las Vegas have evolved into epic party experiences with world renowned DJs, live concert-like performances, and celebrity appearances. This obviously draws huge crowds and many times extremely packed nightclubs. In order to get the best real estate in the venue with your own private table for you and your group to let loose without dealing with the entire general admission crowds, reserving bottle service is required. Also know that getting bottle service gets you and your friends into the club faster and with less of a hassle.

Some Last Minute Bottle Service Tips
The more you are willing to spend on bottle service the better table location you will receive. Dance floor tables and those closest to the live performer or DJ will cost more than tables on the second story or in a second room.
You will almost always exceed your predicted minimum spend by 1.5x. As the night goes on and the drinking begins the alcohol can go fast. Plus you always meet new friends to share drinks with.
Tell your waitress that only one person is in control of the ordering. This way the entire group isn't able to start ordering and drive the bill up.
Don't be afraid to ask for bottle service specials, especially during the week nights. Know that by tipping hosts and those that help you get your bottle service reservation you can be eligible for better deals and hookups.
Just because a club is bigger doesn't always mean it is better. The smaller clubs can be just as fun as the megaclubs.
Don't wait until the last minute to make your bottle service reservation. Tables are in high demand. If you wait too long you could find that the venues are sold out.
It's true that bottle service isn't for everyone, but that's what luxury items are all about. While it is more expensive than paying cover charge and getting drinks at the bar, it is a completely better experience. If you want to be treated like a VIP and celebrate in Las Vegas to the fullest, bottle service will be your choice. If you are planning on getting a table check out our guide about bottle service etiquette.