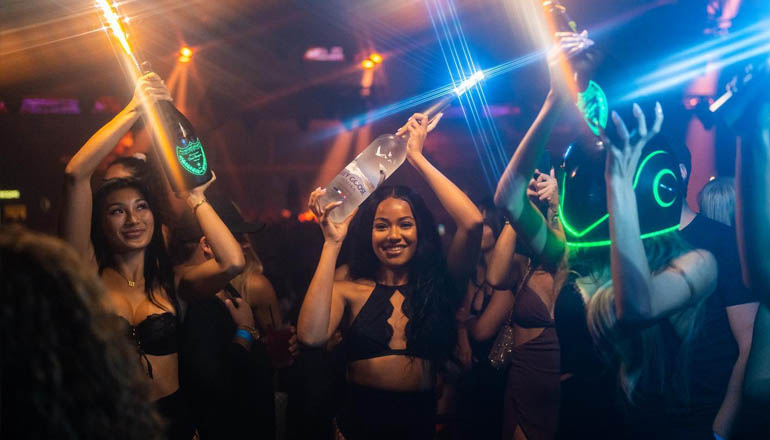 Let's be honest. Bottle service in Las Vegas can be expensive. With the VIP tables, bottle presentations from the waitresses, seated areas near the dance floor, it doesn't always meet everyone's budget with the high price tags. Groups often contact us asking what options might be available for splitting bottle service or options for sharing a table with other groups. The good news is some of the top clubs have introduced options labeled as the Table Share Experience.
Our Services
What Is Table Sharing In Las Vegas
With the table sharing experience multiple people and/or groups share an area of tables with bottles included. The overall cost per person is much less than getting a specific table of your own.

What Is Included
With the Table Share Experience you buy a single ticket that includes the following:
Complimentary admission
Access to a shared area of tables within the club venue with open seating
There will be a waitress, busser, and security guard to assist throughout the night
Bottles of vodka, tequila and champagne are included and replenished based on the amount of guests
How Much Does It Cost?
Table Sharing tickets are commonly priced at $100 for males and $50 for females. The venues do state that pricing and availability are subject to change which can be based on table location, event date, or the performer.

Which Clubs Offer Table Sharing Experiences?
At this time only TAO Nightclub, Jewel Nightclub, Marquee Nightclub, and Hakkasan Nightclub are offering this service.
Additional table service deals can be found HERE.