One of the questions we get asked fairly often is which clubs are best for people over 40. Just so you know there is not a go to answer because it is really dependent on your interest. In your head you may think that the club scene is only for wild 20 year olds living the spring break lifestyle. Now while some 40+ groups might be ready to rage, you might be pleasantly surprised about what the clubs have to offer. To be honest, Vegas nightlife is exciting because there truly is something for everyone.

Located at the Mandalay Bay Hotel and Casino, Foundation Room is one of the best overall and well-balanced choices in town. It seriously has it all. It has areas to lounge, a dance floor, and one of the best views of the strip. There is a DJ that plays music you can dance to, but also plenty of room to mingle and explore. Step to the edge of the venue and easily enjoy some of the best views of the entire Las Vegas Strip. If you are looking for something that is fun and hassle free Foundation Room is a solid pick any night of the week. 40 year olds will have no problems enjoying the night.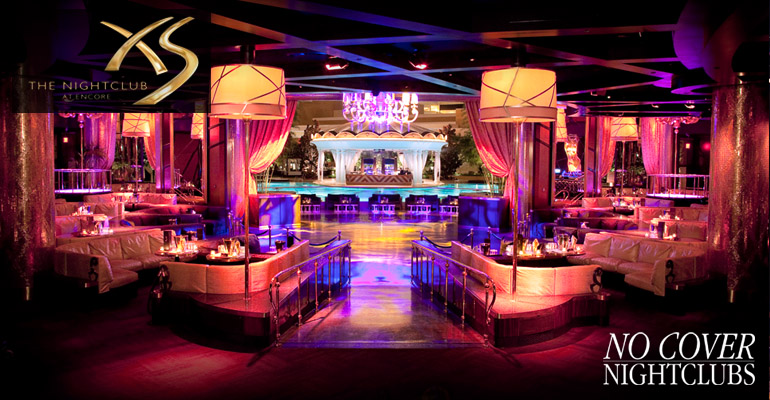 XS is always an industry leader for Vegas nightlife, and in that, there is something for everyone. While the interior of the main room has the packed crowds many partiers are accustomed to having, there is also a massive outdoor area that is attached. Here you'll find great music, open space to socialize, and fantastic views of all the action. Groups enjoy a more laid back environment that still includes the Las Vegas flair.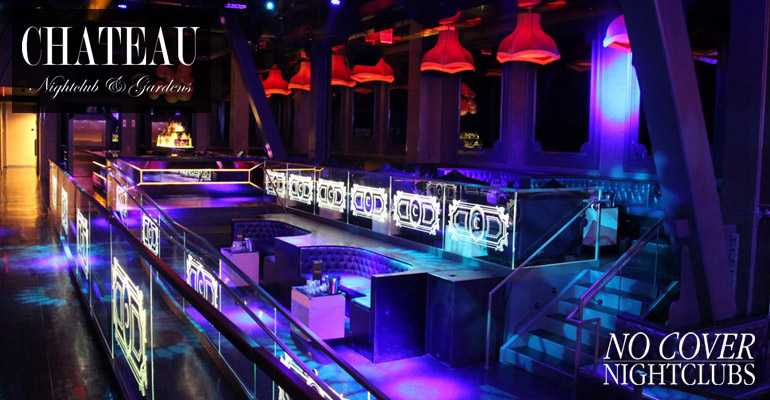 Chateau brings a rooftop club atmosphere that combines fantastic music, easy access, and views of the strip that everyone will enjoy. Gain access to this club through our guest list. Groups that have people older than 40 will find an enjoyable night out that provides an awesome night out without the crazy stuff club scenes found at other spots on the strip.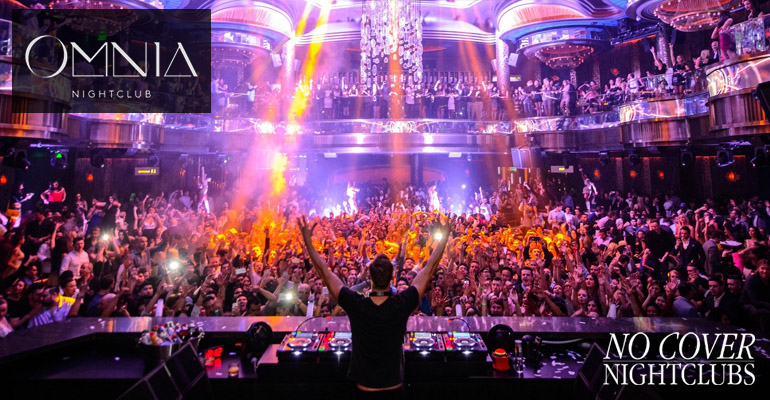 While Omnia is undoubtedly one of the largest, craziest, and most popular club venues in town, it also offers a lot of options. For groups over 40 the main room and Heart of Omnia side room might be a little too intense, but the terrace balcony might be just right. This area lets you party under the stars with its own bar, dance area, and VIP tables. It's a location that plays great music, but not so loud that you can't have a conversation. It's still fun to explore the high energy of the other rooms, but also convenient to have a home base outside the mayhem.
What Clubs Are Best For The Over 40 Crowd?
While there are tons of clubs in Vegas, some are just more popular with groups with people over 40. Some of the highlights include not as crowded, not as loud, and with a more mature audience. You are in luck we have outlined the top ones.
How To Attend 40+ Age Group Clubs In Las Vegas?
Why Go To 40-And-Over Clubs?
Plain and simply nightlife in Vegas is fun, and these venues provide fantastic opportunities to socialize, enjoy the music, and have fantastic drinks.