While it seems that EDM has taken over the nightclub scene in Las Vegas, many are asking what clubs play hip hop music. You will be happy to know that there are some top notch locations that focus on playing your favorite hip hop and R&B tracks with stellar live performances from the most popular musical performers. Check out our list of the top Las Vegas hip hop clubs where you can get the music you want:
The #1 spot in Las Vegas for hip hop is hands down Drais Nightclub inside the Cromwell Hotel. They consistently dedicate their venue design, music, and live performances for this. Each and every weekend you can count on the top artists and DJs to be here. Be ready to dance and enjoy a night out at Drais that showcases both indoor and outdoor spots to party. You won't want to miss your opportunity to get on the guest list for this club, or to reserve your Vip Tables. Be ready for live concert style nights from artists including Chris Brown, Future, Tyga, 50 Cent, The Weeknd & more. See our Drais calendar for all upcoming events.
Groups looking to consistently get their favorite hip hop and R&B music will find it at Tao Nightclub located at the Venetian Hotel. This perfectly sized nightclub has multiple rooms & levels, a large dance floor, tons of bars, and lots of areas to socialize. Thursdays are known to be something special for nightlife because this venue has a history of popular events featuring live performances from hip hop artists. Easily reserve your spot on the Tao guest list and learn about table service for bottles and be ready for live performances from artists like Snoop Dogg and Jermaine Dupri.
This multi-level nightlife venue inside the Aria Hotel & Casino has multiple spots to party. Whether you want the feel of a high energy dancefloor club, or the more private balcony areas overseeing the wildness, Jewel makes sure your favorite hip hop and open format music makes its way nightly. Be ready to have the most popular hip hop beats and performers throughout the week. Jewel commonly has live performances from your favorite musical artists including top hip and R&B stars. We make it easy, hop on the Jewel Nightclub guest list.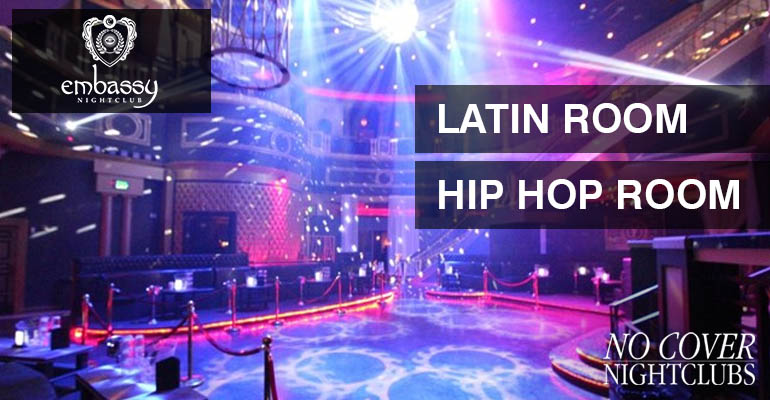 With two rooms and two sounds Embassy Nightclub has created the perfect destination to enjoy hip hop music every Friday and Saturday night. Join each event filled with hip hop DJs by joining our guest list which includes discounted entry for all and free drinks for women.