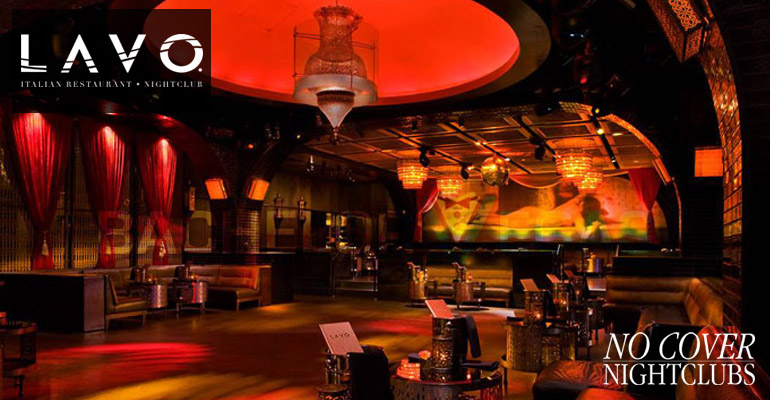 NIGHTS OPEN: Tuesday, Wednesday, Thursday, Friday, Saturday, & Sunday
LOCATION: The Palazzo Hotel & Casino
Located directly on Las Vegas Boulevard and with over 20,000 square feet of space, LAVO offers a multitude of indulgent entertainment experiences. The screened bridge overlooking the restaurant and lounge leads the way to the intimate second story nightclub, which is highlighted by a domed ceiling above the dance floor. The nightclub, which regularly boasts world-class DJs and celebrity guests such as Diddy, Shaquille O'Neal, Kim Kardashian, and Mario Lopez, features vaulted glazed tile arches that open to the main room where revelers can enjoy a sexy, elevated VIP area with posh banquettes, embossed leather walls and mirrored mosaic tile niches. With one of the most intimate, yet energetic, dance floors in Las Vegas, LAVO Nightclub is a must-see stop among Vegas visitors.
During the winter season, Lavo throws Saturday afternoon brunch parties that are off the wall and extravagant fun.
Videos