Groups using our guest lists and bottle service packages often ask us "where will the hot girls be at"? Vegas is awesome because the answer is super easy. They will be at the nightclubs and dayclubs of course. It's not a lie when we get to share that quality women flock to Vegas (well and men too). We are a bit spoiled that the ratio of gorgeous women in all of the venues is so high. And don't even get us started on the waitresses. None the less, if you are looking to party with hot women you'll want to know where they will be at each night.
(As a side note, it is always best to have a table when looking for women. It easily puts you leaps and bounds above the competition and is an easy ice breaker for initial meet ups. Browse all of our bottle service packages to get started.)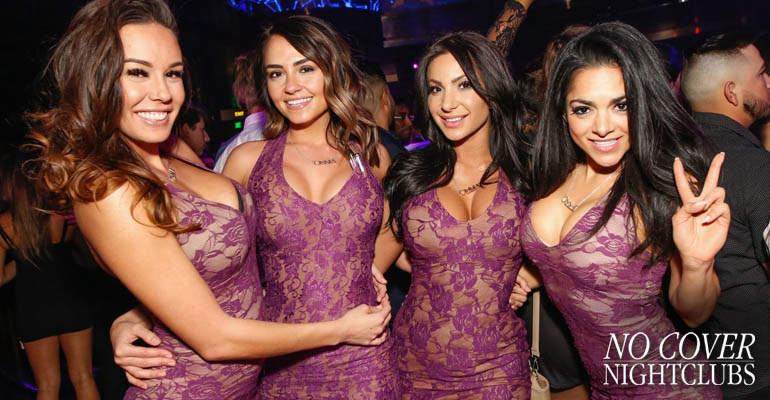 Girls tend to flock to the newest venues, and in this case Omnia is that venue. Combine a perfect venue with the latest DJs including Calvin Harris and it should be no surprise you'll find beautiful girls throughout this amazing club at Caesars Palace. Omnia boasts multiple rooms and sounds and has industry nights on Tuesdays and Latin nights on Sundays.

XS Vegas is consistently voted one of the top nightclubs in the world and it always has a plethora of hot girls. Maybe it's The Chainsmokers, or maybe it's the amazing decor. But it's true you'll definitely meet bombshells at this club. Sundays are industry events with Night Swim. This night time pool party invites guests to swim and party under the stars.

One of the best things about Wet Republic pool in Vegas is that they have some of the hottest girls as waitresses, and it's a fantastic place to also meet sexy women tourists. Wet also does their Hot 100 event all summer long where stunning women are competing for the prize. So if you are looking for such a thing, you won't be let down. Wet at MGM grand is a giant venue, and will be very busy on the weekend. Top spots to invite girls will be to your cabana or bungalow.

Being one of the leaders in Vegas for the dayclub scene is no easy task, and there is a reason hot girls party at Encore Beach Club. EBC has the best DJs and a beautiful venue. There should be no surprise there are tons of daybeds, cabanas, and bungalows. While the lines to get in can be long, know there will be flocks of beautiful girls here each and every week.

Located at the MGM Grand has it's benefits. It's a huge property and a huge nightlife venue. Being open every Thursday through Sunday means lots of events and rooms filled with party people. The unique concept that is Hakkasan is an environment where music, lights, and production meet to form an experience like no other, and one that great looking women are after. Being a big player in the space draws a huge crowd, and with our guest list and table service options you can't go wrong at Hakkasan.