Light Nightclub
is one of the mega-clubs in Las Vegas and is located inside the Mandalay Bay Hotel & Casino. On Saturdays you will find your favorite EDM DJs with some of the best production in any nightclub on the planet. Light boasts a massive video wall that morphs with the look and feel of the party. At multiple points in the night live Cirque Du Soleil performers will be flipping, dancing, and interacting with guests creating a one of a kind party experience. Light is over the top in every way, and that's the point, especially on Saturday nights.
GhostBar Nightclub
remains one of the best all around clubs in town. You will find it at the top of the Palms Hotel tower, and will find both indoor and outdoor areas to let loose. The patio is known for having some of the best views of the strip, and on the inside the dance floor puts you in the center of it all. The DJs play your favorite music from a little bit of everything. Enjoy the night with dance, top 40, hip hop, and R&B music. GhostBar truly is a venue where anyone can have a great time, and why it is established as a Saturday night hot spot.
Tao Nightclub
consistently brings some of the top DJs and celebrities in the world to Las Vegas, and the best part is, they bring both hip hop and EDM every night. This nightclub is known for being one of the best hip hop clubs in Vegas, and guests will find multiple areas to explore and mingle at. With multiple bars, amazing sound, and a great looking crowd, it's no wonder that Tao is popular on Saturday night. Be ready to see the dance floor filled with partiers trying to get up close and personal with the DJs.
Guest list available
.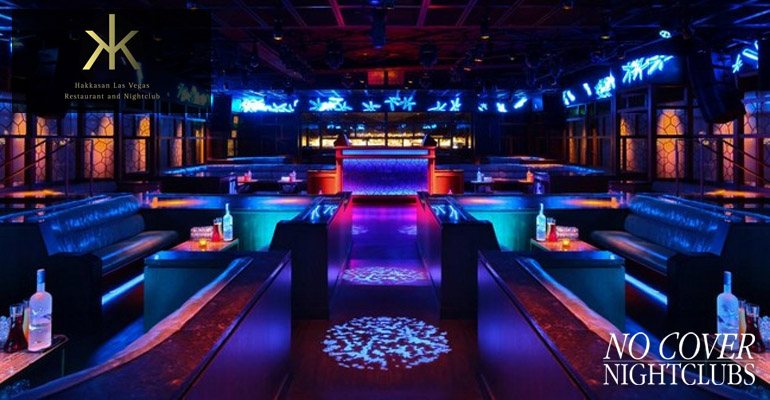 Hakkasan Nightclub
with multiple rooms to explore and a party that has to be experienced.
The peak of the weekend is always Saturday, and in Las Vegas nightlife you will find the best events on Saturday. Every nightclub venue is open and typically have their most popular events on Saturday nights. Partiers flock to see their favorite DJs and live performances every weekend along the strip, and Saturday nights always deliver. Some of the Vegas nightclubs have focused on EDM only parties while others bring open format music. Find what works best for your group and live it up. Similar to Fridays, we always recommend arriving to the clubs early. Saturdays are always packed and the lines for everything can be a pain. Show up early, grab a drink, and avoid the stress.
Remember NoCoverNightclubs.com gives you free access to nightclub guest lists in Las Vegas.
See The Best Nightclubs On The Other Days Of The Week