One of the biggest misconceptions about the nightclub scene in Las Vegas is that the clubs are only for single people and couples won't have fun. Trust us, we've helped thousands of people have a blast, and a large amount of them have been couples. You might be surprised at the number of other couples or groups of dating and married folks are headed out to enjoy the night. So if you are looking for a nightclub where you can plain and simply have a great time and meet and socialize with other fun people we've put together a few of our favorite clubs for couples.

Tao has remained one of the popular clubs in Vegas and that's for a few reasons. It plays great music, it has multiple rooms and areas to explore, the party is always fun. Even ratio groups get in for free on our guest list which is perfect for couples. Tao Nightclub is also connected to a lounge on the floor below so there is always a spot to escape to for a less crowded bar or for more conversation. If you haven't yet experienced Tao you are definitely missing out.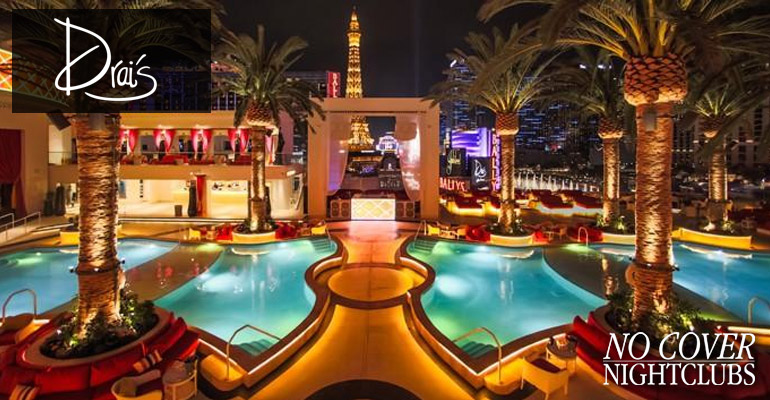 Drai's Nightclub is the perfect spot for couples because they have great music, areas to explore, and a fantastic view of the fountains. Here people will dance and it's easier to socialize at the two bars and outdoor areas. Getting in is a bit easier on our guest list as well.

Couples will feel right at home inside Hakkasan Nightclub at the MGM Grand. Being one of the larger clubs has it's advantages as it's easy to find a place to hangout and not feel crowded. Another bonus for couples is that men and women get in for free on our guest list, and women also get free drinks. Guests have a blast at Hakaksan because it has a large dance floor and it's easy to see all the action.

Sapphire, one of the most popular gentlemen's clubs in Las Vegas, has created a special package specifically for couples to enjoy. It includes transportation to the venue, front of line VIP entrance, and your own seating area on the main floor. On top of that it comes included with a drink card to be used toward any drinks of your choice. It is one of the most popular packages booked for Sapphire.