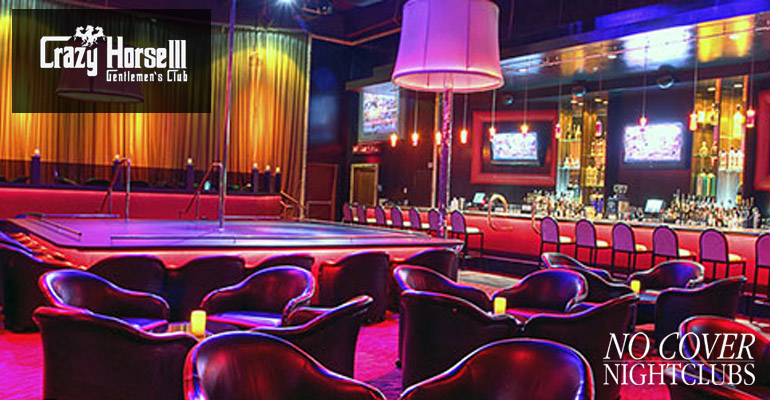 NIGHTS OPEN: Nightly
LOCATION: 3525 W Russell Road, Las Vegas, NV 89118
Getting access to our special offer for Crazy Horse 3 strip club is easy. Simply include your information, date and time you want to attend, your pickup location, and how many people in your party and No Cover Nightclubs does the rest. Our current offer gets you the following benefits:
Free Transportation (value of $20)
Free Admission (value of $40)
Purchase of 2 drinks is required per person upon entry
Price for the 2 drinks = $40 paid at the venue
Once you have signed up our representatives will contact you to confirm your free pickup time and location.
Requirements:
Must be 21 years old
Must have a valid government ID
Must use transportation provided by us
Must make the reservation at least 30 minutes in advance
Dress Code:
No sweatpants
No jerseys
No tank tops
No flip-flops/sandals
No open toed shoes
No Basketball shorts
No plain white T-shirts
Free Entry and Free Limo to Crazy Horse 3 Strip Club
Use The Button Below To Book VIP Packages & Free Transportation For CH3


Upcoming Events