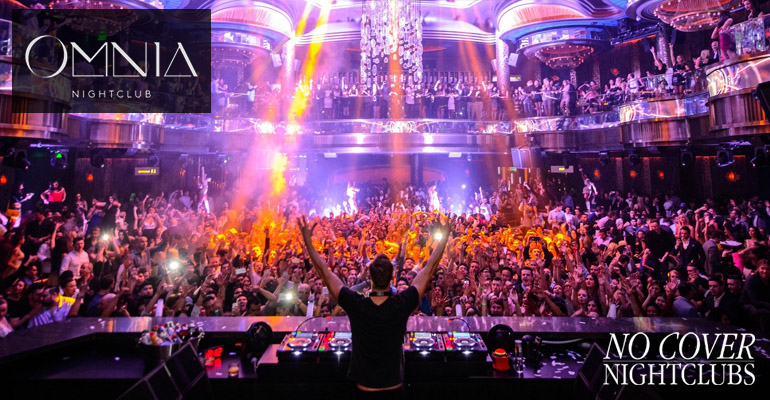 Omnia Nightclub does enforce a standard dress code at the club entrance. You will want to make sure that you adhere to these guidelines because the staff will turn you down from entering the club for not meeting the dress code rules. For the most part the items not allowed are directed toward men, and the following items won't be accepted:
Athletic Jerseys or Athletic Pants
Athletic Attire
Gym or Workout Shoes
Cutoff Shirts or Tank Tops
Shorts
Sandals
Work Boots
Baggy, Loose Fitting, or Torn Attire
Hats
---
Our Las Vegas Services
---
For men we suggest nice jeans, a collared shirt and/or sport coat, as well as nice dress shoes. It's Vegas so you'll want to dress up to impress anyway. Check out our guides on Dress Code Clothing & Shoes Not Allowed for more information.
For women you have a lot more leeway when it comes to the nightclub dress code, and for the most part you can wear anything you want. While you will want to wear something sexy, don't wear something that is ridiculously too revealing, as that may not fly. Heels or flats are always appropriate, and while sandals are usually ok, we have seen instances where sandals were not allowed. So you may want to play it safe.
As long as you adhere to the rules, and plan accordingly, you and your group shouldn't have any trouble getting into Omnia Nightclub.