People often ask "Where can I find Latin clubs and Latin music in Las Vegas", and until recently there wasn't an answer. Luckily things are changing and there are some fantastic options for Latin Nightclubs on The Strip. So if you are looking to dance the night away with some salsa music or simply looking to enjoy a different style with Spanish songs, No Cover Nightclubs has you covered with all events, guest lists, and bottle service options.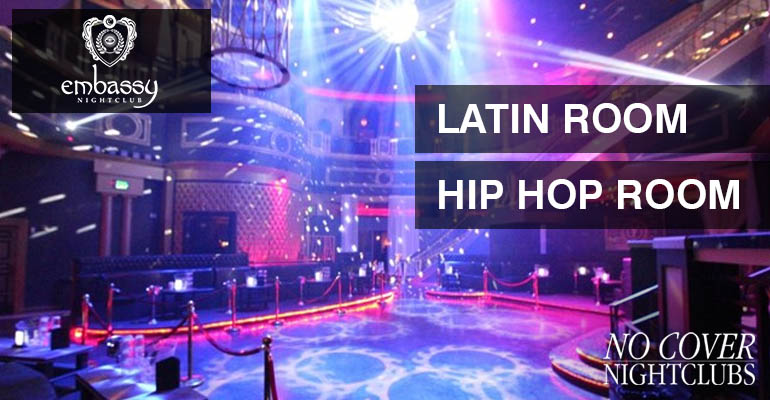 Fresh to bringing Latin music to a club in Las Vegas, Embassy Nightclub has created a popular destination to enjoy Latin music every Friday and Saturday night. Your favorite latin DJs will have the dance floor packed. Our guest list includes discounted entry for all and free drinks for women.

If you are looking for the #1 club for Latin Music in Las Vegas you will want to look no further than Omnia Nightclub on Deseo Sundays. Omnia has dedicated these events to add some spice and variety to club events, and are held on the Terrace and in the Heart of Omnia sections of the club. Be ready for merengue, cumbia, and salsa dance styles combined with your favorite dance and hip hop blends.

Found inside the Treasure Island Hotel, Señor Frogs brings Latin music and Latin parties every Wednesday - Sunday. Be ready to let loose, dance, and drink with our open bar specialty tickets.